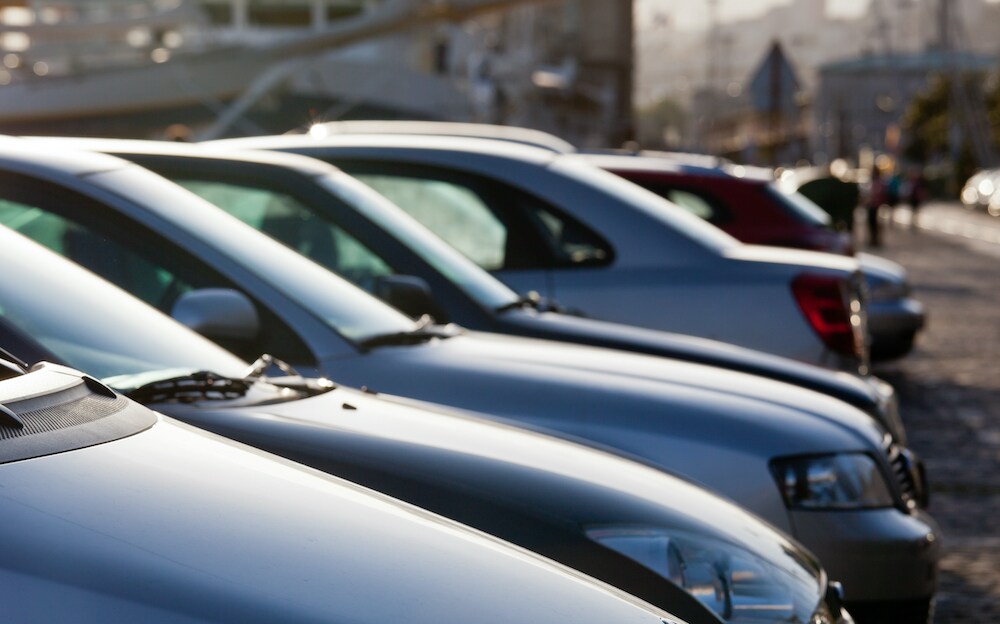 BENEFITS OF BUYING A USED VEHICLE
While a brand new car is certainly alluring, there are still plenty of advantages and incentives as to why you should buy a used car, truck, or SUV. Our Chevrolet, Buick, and GMC dealer in Greenfield has an amazing selection of quality pre-owned vehicles and provides you with a convenient step-by-step process to find the one that is right for you. Discover why buying a used car from Dellen Chevrolet Buick GMC is the right choice for you!
Modern Vehicles Are Made to Last
There may often be concerns about underlying issues when buying a used vehicle due to their mysterious past, but there's never any need to worry when you purchase a pre-owned car from the Dellen team! 
We stock our dealership with certified-pre-owned vehicles that have been inspected, as well as provide a free AutoCheck Vehicle History Report with most models. Our used vehicles undergo a comprehensive vehicle inspection and a stringent reconditioning process to ensure that every vehicle is in the best shape possible.  
We also guarantee peace of mind for shoppers in Greenfield and beyond with the Dellen Difference. Drivers are automatically enrolled when they purchase a pre-owned vehicle and will receive a 12-month or 12,000-mile limited powertrain warranty. 
Reduced Depreciation
It's no secret that new cars depreciate the moment they hit the road. In fact, many auto shoppers can expect their new ride to lose up to 20% of its value within one year of rolling off the lot. Buying a quality used car for sale from Dellen Chevrolet Buick GMC in Greenfield, however, means drivers can avoid this high rate of depreciation!
Save More in Registration Fees and Insurance Costs
If you're hoping to score big on your next vehicle purchase, choosing used is the way to go! Besides the obvious difference in price, registering and insuring a used vehicle is often much cheaper than a brand new one. Many states have raised the registration fees for new cars and insurance fees are typically calculated using the estimated value of the vehicle. This means a brand new car is valued much higher than a used one and results in higher auto insurance premiums and monthly payments. You can avoid this altogether by simply buying a used car, truck, or SUV at Dellen Chevrolet Buick GMC instead of the latest model.
Splurge on Upgraded Features and Accessories
Even as a pre-owned vehicle, it still comes with all the features you would like to have in your vehicle. Whether it is third-row seating, heated front seats, adaptive cruise control, navigation system, or smart device integration, our pre-owned vehicles may have it equipped. Finding the right car parts and accessories for your used vehicle is also convenient thanks to our dedicated parts department.
Variety Is the Spice of Life, Even at a Used Car Dealership
Everyone has different tastes and preferences when it comes to cars. Why limit yourself to only the latest models when you can explore all of the unique options offered at our used car dealer? Dellen Chevrolet Buick GMC has hundreds of used cars for sale spanning a variety of makes, models, and years. We not only only offer the standard Chevy, Buick, and GMC models, but also from brands such as Jeep, Ford, RAM, and much more.
Shop Used Cars For Sale at Our Greenfield Used Car Dealer
Finding your next high-quality pre-owned car, truck, or SUV has never been easier than with Dellen Chevrolet Buick GMC on your side! Browse our amazing used inventory online or swing by our showroom in Greenfield.
We also encourage you to browse our available used car specials for your benefit. 
No matter how you choose to shop, we're here to assist in any way possible. Contact us today with any questions about the advantages of buying a used model or to reserve one of the vehicles on our lot for a test drive! We proudly serve customers throughout the greater Indianapolis, IN area, including Greenfield, New Castle, and beyond.